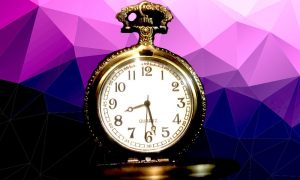 Could Excess Technology Spending Be a Major Risk for Institutional Investors?
Posted on 01/15/2020
---
One of the goals of technology usage for businesses is for making processes more efficient, especially at a lower total cost.
Brazil's President Jair Bolsonaro has been busy trying to earn money and reduce debt in "the country of soccer." He hopes this will attract private investment. Several large enterprises are up for bid or have assets up for bid. Petroleo Brasileiro SA (Petrobras) has announced plans to divest US$ 20 billion to US$ 30 billion in assets by 2024. While Petrobras has snagged most of the headlines, Brazil's social security and information technology company Dataprev is also seeking a buyer. As part of the process, it will be reducing overhead, and it's far from alone.
Dataprev will terminate 493 employees and close 20 sites around the country. Brasilia, Rio de Janeiro, and Sao Paulo offices will remain open, and a few development centers scattered throughout the country will also continue to operate. So far no one has stepped forward to purchase Dataprev. Dataprev staff have indicated that if the company sold, their data could go with it. It currently manages the personal information on millions of state accounts. Along with Dataprev, Federal Data Processing Service (Serpro) is also seeking a buyer. Serpro manages the country's tax information. With six thousand employees currently, thousands of jobs could be at risk.
SoftBank
An investigation has revealed that many other IT jobs are on the chopping block worldwide. Challenger, Gray & Christmas counted 64,166 IT job losses in 2019. In 2018, the number was closer to 14,000. Startups came under fire in 2019, the most infamous case being that of Softbank Group's WeWork and its shedding of 2,400 employees. Softbank is frequently involved with tech companies experiencing difficulty because it has been on the vanguard of highly-publicized startups. The stumble with WeWork was only the most well-known case for Softbank. Wag, a dog-walking app which was another Softbank-backed startup, was also forced into layoffs. Softbank's Uber investment went underwater and Uber Technologies laid off at least 1,000. Rappi, Softbank's South American delivery play, will drop 300 workers. Its Zume Pizza and OYO hotels will also be printing pink slips. These mishaps in tech plays have caused future institutional investors to apparently "ghost" SoftBank's Vision Fund II.
Softbank is caught in a larger trend. IT is looking more uncertain. Oracle laid off hundreds in Seattle and hundreds more in Redwood City. PayPal followed suit, making staff reductions of its own. NortonLifeLock Inc. will undergo its latest round of layoffs by the end of January 2020. Car sharing company Getaround will strand 150. Earlier, SoftBank Vision Fund led a Series D in Getaround. Some argue that the tech sector is merely experiencing a dip, but reductions in IT staff are cutting across the most profitable industries. State Street brought the trend into the limelight by laying off hundreds of IT staff in late 2019. CFO Eric Aboaf didn't think they would be missed, saying that without the staff, "you actually deliver better and higher-level services." The key to State Street's success is automation, which will replace the employees.
Governments are also beginning to question IT spending. Some are electing to end their longtime practice of outsourcing, opting to use their own in-house teams for the tasks instead. One public agency example of the new trend is the Ohio Department of Transportation. An audit found that external IT staff were being paid to do the same work their internal staff were already doing. Corporate executives have made similar comments.
Healthcare Sector
The healthcare sector is not immune to the wave of firings. Health IT company Cerner Corporation will lay off 131 U.S.-based employees. The plan is to maximize "organizational efficiencies" said a company spokesperson. Cerner is also hiring, and the nearly 400 employees who are losing or have recently lost their jobs there can apply. However, Cerner seems interested in moving out workers with a long tenure there. Cerner set aside US$ 40 million to buy out longtime employees and send them on their way. One reason for the reductions is that workers are trained in yesterday's technology, and companies do not have the need or desire to retrain them all. And with global growth slowing, saving on non-essential IT labor is becoming the preferred way to increase profitability. Institutional investors and venture capitalists are seeking out smaller, nimble health care tech companies. For example, Cox Enterprises and Hearst Ventures invested in a US$ 27 million Series C round in Columbus, Ohio-based Aver, a based healthcare platform for bundled payment and value-based healthcare solutions.
Even in less expensive jurisdictions, IT staff are not safe. India's IT companies are expected to axe 30,000 to 40,000 workers according to T. V. Mohandas Pai, former CFO of Infosys. Pai sees a worldwide realignment towards growth: "As in all sectors in the West, in India too, when a sector matures so many people will be there in the middle level who will not be adding value." India's Cognizant seemed to get the memo, and announced that the company would be 7,000 employees lighter within a few quarters. Others are looking into doing the same, but in India, sending workers packing isn't always so simple. Labor laws make it more difficult to reduce headcount quickly.
The reductions in IT jobs come as business-focused academic researchers are discovering the benefits of turning their backs on IT business solutions. Management accountants have discovered that going against the flow can put businesses ahead of competitors who shell out richly for the latest technological inventions. A published case study out of Fiji has shown that a company with 22 sites and 600 employees can thrive with just one IT professional and software that is at least 10 years outdated. Researchers discovered "a pro-technology bias" in many boardrooms. By evaluating the cost and benefits of purchasing more frequent updates, staying with working systems could make more sense for some. With the increased emphasis on startups turning a profit and not burning venture capital cash on free giveaways to increase scale, this could spell more trouble for tech's rank and file in the year ahead.