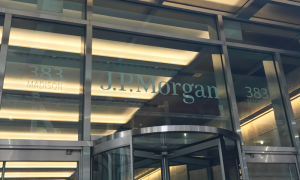 J.P. Morgan Invests in D.E. Shaw-Backed Arcesium
Posted on 01/17/2020
---
New York-based Arcesium LLC is an investment management technology and services firm, offering services in post-trade activities. Quant hedge fund giant D. E. Shaw group launched Arcesium as an independent company in 2015 with additional equity backing from Blackstone Alternative Asset Management LP (BAAM), the world's largest discretionary allocator to hedge funds, which became the firm's second client. BAAM is using the Arcesium system for its lucrative direct trading and special situations businesses.
D. E. Shaw formed Arcesium through DESCOvery, the firm's incubator for innovation in non-asset management technology businesses and ventures in areas such as fintech, insurtech, and data analytics. In 2010, D.E. Shaw embarked on a complete overhaul of its technology infrastructure stack. Arcesium was a result of this undertaking. Gaurav Suri is the CEO of Arcesium. Suri was the Head of Information Technology and Software Development at D.E. Shaw and joined the hedge fund in 1996 from Bell Laboratories.
J.P. Morgan
Despite financial turbulence in the world of hedge funds, in January 2020, J.P. Morgan decided to invest in Arcesium. J.P. Morgan hired Arcesium to help with the bank's administration platform with its software.
Other clients of Arcesium include EJF Capital and Balyasny Asset Management.
In 2007, Citadel spun out its Citadel Solutions fund administration business that was rebranded as Omnium. In 2011, Citadel sold Omnium to Northern Trust Corporation.