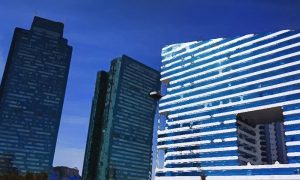 Kazakhstan Energy Reinsurance Company Moves Incorporation from Bermuda to Astana Financial Services Authority
Posted on 01/21/2020
---
Astana Financial Services Authority (AFSA) licensed a captive insurer to commence the regulated activities of effecting contracts of insurance and carrying on contracts of insurance. This inaugural event for AFSA came down to the agency issuing a license to Kazakhstan Energy Reinsurance Company Ltd. (KERC). KERC has been operating out of Bermuda since 2004 and transferred its incorporation to Kazakhstan.
The shareholder of KERC is a Cooperative KuzMunaiGaz U.A., which is registered outside of Kazakhstan.
KazMunayGas (KMG) is the state-owned oil and gas company of Kazakhstan.