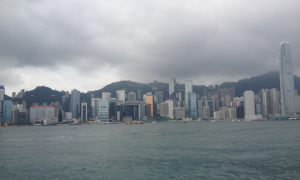 Ares Management Scoops Up Majority Interest in SSG Capital to Accommodate Asian Credit Demand
Posted on 01/21/2020
---
Established in 2009 by Edwin Wong, Shyam Maheshwari, and Andreas Vourloumis, and headquartered in Hong Kong, SSG Capital Holdings Limited (SSG Capital Management) is a special situations and credit-focused investment firm with approximately US$ 6.2 billion in assets under management as of September 30, 2019. Ares Management Corporation, through its subsidiary Ares Holdings L.P., entered into a definitive agreement to acquire a controlling interest in SSG Capital Holdings Limited and its operating subsidiaries.
The transaction consideration will be primarily comprised of Ares Class A common shares subject to a multi-year lock-up along with a cash component. In certain circumstances, Ares may acquire full ownership of SSG Capital Management pursuant to a contractual arrangement that may be initiated by Ares or the equity holders of SSG. The transaction is expected to close in the second or third quarter of 2020 and is subject to customary closing conditions, including regulatory approvals.
Edwin Wong, Shyam Maheshwari, and Andreas Vourloumis developed strategies while they were at Lehman Brothers Asia Special Situations Group. At 2019, SSG Capital has a total of 173 professionals that operate out of nine offices.