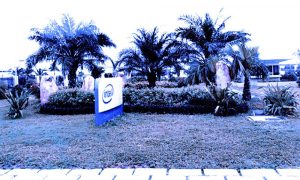 Intel Retools with New Chairman
Posted on 01/22/2020
---
Intel Corporation named a board member as the new chairman, Omar Ishrak. He replaces Andy Bryant, who became board chairman back in May 2012. Omar Ishrak is the current CEO of Medtronic, a global medical devices manufacturer. Ishrak is retiring as CEO of Medtronic in April 2020. Ishrak has served on the Board of Intel since March 2017. Some of the largest shareholders in Intel include Vanguard Group Inc., BlackRock Inc., and State Street Corporation. In 2019, hedge funds Two Sigma Advisers LP and Voloridge Investment Management, LLC increased their equity positions in Intel, grabbing up shares, according to SEC filings.
Intel is continuing to invest in growing its manufacturing capacity. Intel has been experiencing CPU shortages impacting its personal computing line. Intel competes with companies such as AMD. In fact, AMD recently hired Daniel (Dan) McNamara, former Senior Vice President of Intel's Network and Custom Logic Group.
Intel revealed planned layoffs in the company's software group and other key business units. Many of the job cuts will impact Intel's operations in Oregon. In 2016, Intel excised 15,000 jobs via a combination of buyout, early retirement packages, and layoffs
Even though, Intel is known as a Silicon Valley giant in the world of computer chips, Intel's biggest sites are in Washington County, Oregon.