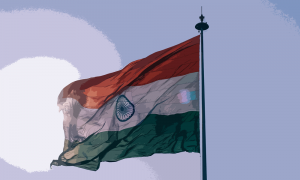 Temasek and EQT Attempt to Create Renewable Energy Magic in India with $500 Million in Equity
Posted on 01/22/2020
---
EQT, through its EQT Infrastructure IV fund, and Singapore's Temasek Holdings created O2 Power, a renewable energy platform in India that is headquartered in Gurgaon. This platform will be led by Parag Sharma and will target over four gigawatts of installed capacity across solar and wind. Parag Sharma is the former Chief Operating Officer of ReNew Power, a renewable energy company that has backing from Singapore's GIC Private Limited, Goldman Sachs, and the Abu Dhabi Investment Authority (ADIA), among other investors.
O2 Power will focus on developing utility scale renewable projects across solar, wind, and hybrid with good quality off-takers via both Greenfield project development and mergers and acquisitions.
EQT and Temasek agreed to commit US$ 500 million in equity that will be deployed over a number of years.
This is EQT Infrastructure's first investment in India. Furthermore, with regard to the deal, EQT Infrastructure IV fund is expected to be 60% to 65% invested.
Keywords: EQT Partners