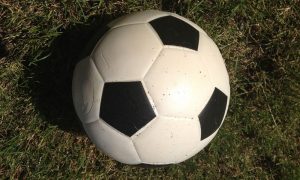 CHANCE: Saudi Sovereign Fund Could be a Partial Owner in Newcastle United
Posted on 01/25/2020
---
Newcastle United is a Premier League soccer team owned by U.K. billionaire Mike Ashley. An investor group, that includes Saudi Arabia's Public Investment Fund (PIF) and U.K. financier Amanda Staveley, are interested in buying the soccer club for £340 million, according to various British media reports.
Mike Ashley runs Sports Direct International Plc, a retailer, which is now called Frasers Group plc. Ashley acquired Newcastle United in 2007 for £134 million.
No Deal
According to the BBC, in November 2017, Amanda Staveley's financial company PCP Capital Partners made an offer of £300 million for Newcastle United. Mike Ashley was seeking around £400 million at the time.
Manchester City Football Club
Nearly a year ago, the Saudi Arabian government dismissed reports that Saudi Crown Prince Mohammed Bin Salman was interested in Manchester United. Mansour bin Zayed bin Sultan bin Zayed bin Khalifa Al Nahyan, often referred to as Sheikh Mansour, is an Emirati royal who owns the Manchester City Football Club, buying the team in September 2008 from former Thai prime minister Thaksin Shinawatra. Amanda Staveley was involved in Sheikh Mansour's acquisition of the Manchester City Football Club.
Etihad Airways has been the club's main shirt sponsor since 2009.