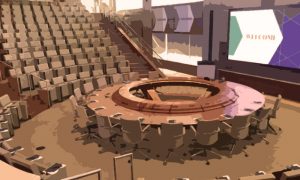 PIMCO Sees Promise in Beacon Platform
Posted on 01/25/2020
---
New York-based Beacon Platform Inc. was formed in 2014 and is a vendor of online enterprise technology for capital markets. Customers of Beacon Platform include banks, asset managers, insurance companies, and commodity-trading firms. Some of these clients are Shell New Energies, SMBC Capital Markets, Inc., and the Commonwealth Bank of Australia.
Beacon Platform raised US$ 20 million in a Series B funding round that was led by Centana Growth Partners, a specialized growth equity firm. Other investors in the Series B round include existing investors Pacific Investment Management Company, LLC (PIMCO) and Global Atlantic Financial Group, a provider of retirement, life, and reinsurance products.
Beacon Platform closed its Series A round on September 4, 2018 in a funding round led by PIMCO and other investors such as Barclays and Global Atlantic Financial Group. Beacon Platform was formed by the senior technologists who worked with SecDB at Goldman Sachs and created Athena at JP Morgan and Quartz at Bank of America Merrill Lynch.