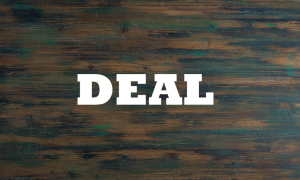 TPG Growth Scoops up Denali Water Solutions
Posted on 01/26/2020
---
On January 23, 2020, TPG Growth, the middle market and growth equity platform of alternative asset firm TPG Capital, inked a deal to acquire Russellville, Arkansas-based Denali Water Solutions from the Company's management and The Firmament Group.
Denali Water Solutions is a provider of specialty waste and environmental recycling and disposal services in the United States.
The Firmament Group, invested in Denali Water Solutions back in 2014.
The Firmament Group was seeded by the Arkansas-based McLarty family office in 2012. McLarty Capital Partners was formed in 2012 by Franklin McLarty and Christopher Smith. In 2018, McLarty Capital Partners changed its name to The Firmament Group. The Firmament Group is a private capital provider to small- and medium-sized enterprises. The Firmament Group's non-executive chairman is Thomas F. "Mack" McLarty, III, who served as White House Chief of Staff for U.S. President Bill Clinton.