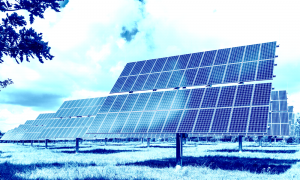 Temasek and ABC World Asia Invest in Sunseap Group
Posted on 01/29/2020
---
Singapore's Temasek Holdings and ABC World Asia Pte Ltd, a private equity firm focused on Asian impact investments founded by the Temasek Trust, invested S$ 50 million in Sunseap Group Pte, a solar power projects company.
Advisors
Credit Suisse (Singapore) and DBS Bank acted as financial advisers to Sunseap for this transaction.
Loan Capital
In November 2019, Sunseap joined UOB's U-solar program, which links Asian businesses with the bank's solar company partners. In June 2019, Sunseap Group secured a S$ 43 million green loan to install solar power systems on rooftops across Singapore. In April 2019, Sunseap Group secured a S$ 50 million loan from ING bank to fund a 50 megawatt portfolio of rooftop solar projects in Singapore.
Keywords: United Overseas Bank (UOB). UOB Group.