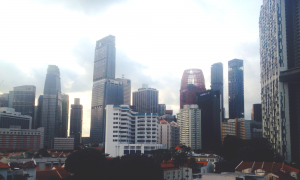 Keppel Asia Infrastructure Fund Gains Traction
Posted on 01/29/2020
---
Keppel Corporation formed a new closed-end infrastructure private equity fund called Keppel Asia Infrastructure Fund. Keppel Asia Infrastructure Fund has a target size of US$ 1 billion and has already raised US$ 360 million from investors including a sovereign wealth fund and endowment fund. The US$ 360 million amount is a mixture of fund investment and co-investment.
Keppel Capital Holdings Pte. Ltd. is the asset management arm of Keppel Corporation. Keppel Capital Alternative Asset is the private fund manager under Keppel Capital. Keppel Capital Alternative Assetwill managed the fund.
Keppel Asia Infrastructure Fund intends to acquire as its first investment, an interest in the Gimi floating liquefied natural gas (FLNG) facility, which is currently undergoing conversion at Keppel Offshore & Marine.