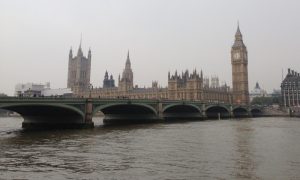 Lloyds Banking Group Signs Massive Longevity De-Risking Deal
Posted on 01/29/2020
---
The pension trustees of Lloyds Banking Group signed a deal for a longevity swap covering £10 billion of pensioner liabilities. The swap deal involves pensioner liabilities in the Lloyds Bank Pension Scheme No.1, Lloyds Bank Pension Scheme No.2 and HBOS Final Salary Pension Scheme. Willis Towers Watson is the adviser to the pension trustees. A longevity swap involves a pension scheme making periodic payments to an insurance company based on mortality rates. The insurer then makes payments back equal to payable pensions.
The pension protection was structured with an insurance contract with Scottish Widows as the insurer. The corresponding reinsurance was with Pacific Life Re, a unit of Pacific Life Insurance Company (Pacific Mutual Holding Company). Scottish Widows is a life insurance and pensions company located in Edinburgh, Scotland, and is a subsidiary of Lloyds Banking Group.
The record for the biggest longevity swap is held by BT Pension Scheme with a £16 billion deal in 2014 with Prudential Insurance Company of America (owned by Prudential Financial, Inc.).
Bank Branches
On another note, Lloyds Banking Group decided to close 56 branches in 2020 over "changing customer behavior."
31 Lloyds, 10 Halifax, and 15 Bank of Scotland branches are targeted for closure between April 2020 and October 2020. Since 2010, Lloyds Banking Group closed an estimated 655 branches.