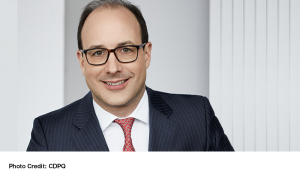 Charles Émond to Lead Caisse de dépôt et placement du Québec
Posted on 01/29/2020
---
The board of Caisse de dépôt et placement du Québec (CDPQ) decided to appoint Charles Émond as president and CEO. Charles Émond replaces Michael Sabia.
According to the press release, "Charles Émond is currently Executive Vice-President, Québec, Private Equity and Strategic Planning at CDPQ, which he joined in February 2019 after nearly 20 years at Scotia Bank. In addition to leading the Québec investment strategy, he heads the Private Equity (Québec and International) teams, which include direct and indirect investments in nearly 800 companies. He also leads CDPQ's annual strategic planning process."
Charles Émond worked in investment banking at Scotia Bank.