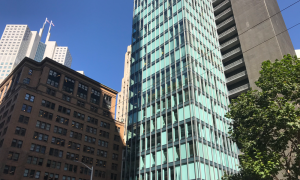 Policygenius Gets More Money as Insurance Tech Gains Popularity
Posted on 01/30/2020
---
NYC
Policygenius is a New York-based online marketplace for insurance shopping. The company raised a Series D round led by private equity giant KKR. Other investors include Norwest Venture Partners, Revolution Ventures, Susa Ventures, AXA Venture Partners, MassMutual Ventures, and Transamerica Ventures.
Brooklyn-based Zipari is a customer experience platform for health insurance. Zipari raised US$ 22.5 million in Series B funding, which was led by Vertical Venture Partners and was joined by Health Velocity Capital, Healthworx, and Horizon Healthcare Services.
SF
Across the country, Mubadala Capital, a sovereign wealth unit of Mubadala Investment Company, led a Series B in Gabi, another digital insurance company. Gabi raised US$ 27 million in a Series B round. Existing investors such as Canvas Ventures, Northwestern Mutual Future Ventures, Correlation Ventures, Securian Ventures, A.Capital Ventures, and Project A also participated in the round. Other new investors in the round include CMFG Ventures, Burst Capital, and AngelList.
San Francisco-based cloud-based platform Socotra which focuses on the insurance sector raised US$ 15.2 million in Series B funding. Brewer Lane Ventures led the round, and was joined by investors including Portag3 Ventures, 8VC, and MS&AD Ventures.
Boston
Earlier, Cambridge, Mass-based Insurify, another online insurance platform, raised US$ 23 million in Series A funding, led by MTech Capital and Viola FinTech, with participation from Nationwide, Hearst Ventures, and MassMutual Ventures.
Boston-based Corvus is a provider of commercial insurance products. Corvus raised US$ 32 million in Series B funding led by Obvious Ventures and Telstra Ventures.