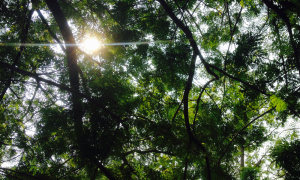 Keppel Capital and Australian Unity Form Property JV
Posted on 02/03/2020
---
Keppel Capital is the asset management arm of Keppel Corporation. Keppel Capital formed a 50:50 joint venture with Australian Unity Limited. The joint venture is called Australian Unity Keppel Capital.
At the same time, Australian Unity Keppel Capital entered into a share sale agreement to acquire a 100% stake in Australian Unity Investment Real Estate Limited (AUIREL) for approximately A$ 400,000. AUIREL, which is currently a wholly-owned subsidiary of Australian Unity, is an entity under the ASX-listed REIT, Australian Unity Office Fund. The acquisition will be funded 50:50 by Keppel Capital and Australian Unity through equity contributions in their joint venture, Australian Unity Keppel Capital.
Keppel REIT and funds managed by Alpha Investments Partners have invested in Australian properties for over a decade.
In January 2020, Starwood Capital Group said it will offer to buy Australian Unity Fund for A$ 485 million in cash.