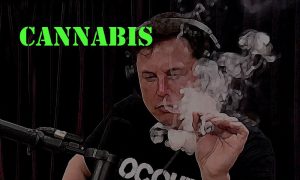 Tesla Stock Jets Past $700 Per Share
Posted on 02/03/2020
---
On February 3, 2020, Tesla, Inc. shares surpassed US$ 700 per share, hitting US$ 768.43 at around 1PM EST. Argus Research Company, an independent investment research company, raised its earnings per share estimate to US$ 8.01 from US$ 5.96 for Tesla. Argus Research raised its price target to US$ 808 from US$ 556.
Continued sales growth from the legacy Model S and Model X of Tesla, has given shareowner loyalists something to chew on. Furthermore, the fourth quarter financials of Tesla buoyed more investor capital into Tesla.
"Despite past production delays, parts shortages, labor cost overruns and other difficulties, we expect Tesla to benefit from its dominant position in the electric vehicle industry and to improve performance in 2020 and beyond," according to the Argus Research note on Tesla.
Baillie Gifford, a U.K.-based fund manager, is a major holder of Tesla stock. Baillie Gifford believes that Tesla made electric cars cool in an annual report.
Tesla skeptics, like it or not, major pension funds, endowments, and other healthcare plans are getting exposed to Tesla via mutual funds, separate accounts, and exchange-traded funds. For example in the later part of 2019, Wellington Management Group, Victory Capital Management, Hillhouse Capital Management, Millennium Management LLC, Albar Capital Ltd, Baillie Gifford, Vanguard Group, Capital World Investors (Capital Group), Fidelity Investments, BlackRock, State Street, Invesco, and others increased their holdings in Tesla.
Saudi Arabia's Public Investment Fund (PIF) was a major investor in Tesla, holding some 8,277,080 shares from a September 2019 regulatory report date. PIF acquired a 3% to 5% stake in the electric auto manufacturer in 2018, after Elon Musk's "Funding Secured" debacle. Based on the price of US$ 768 per share, PIF's stake is worth US$ 6,356,797,440, if PIF would have kept all of its initial shares. However, December 31, 2019 filing shows that PIF sold most of its holdings in Tesla going from 8,277,080 shares to 39,151 shares.
CORRECTION: A new filing on February 4, 2020, revealed PIF sold most of its shares before December 31, 2019.