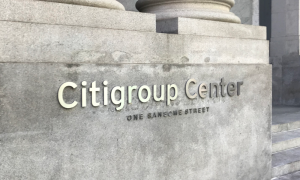 Citigroup Suspends Junk Bond Trader for Allegedly Stealing Cafeteria Food
Posted on 02/04/2020
---
Paras Shah was the Head of Citigroup's high-yield bond trading for Europe, the Middle East, and Africa (EMEA). In January 2020, Paras Shah was suspended allegedly from taking food repeatedly from the office cafeteria without paying. Paras Shah left the bank in January over the issue. Paras Shah worked at Citigroup's European headquarters in London's Canary Wharf.
Citigroup hired Shah in 2017. After a few months, Shah was promoted to head up the high-yield credit trading business for EMEA. Before Citigroup, Paras Shah worked at HSBC.
Keywords: Citigroup, Inc.