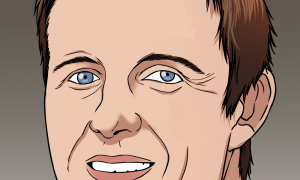 1st Place Public Investor 100 2019, Future Fund CEO David Neal Exits to Head IFM Investors
Posted on 02/04/2020
---
The Head of Australia's Future Fund, David Neal, is leaving the sovereign wealth investor at the end of February 2020. Neal joined the Future Fund in 2007.
David Neal is being named Head of IFM Investors.
Brett Himbury is the exiting CEO of IFM Investors.
David Neal was ranked #1 in the 2019 Public Investor 100 ranking. The globally-recognized list includes the most significant and impactful public investor executives of 2019. The top 100 ranking assembles the most influential people at some of the largest sovereign funds, endowments, foundations, pensions, and central banks around the globe. SWFI editorial attempts to identify new individuals not recognized in previous lists. As this ranking or list becomes an annual event, SWFI is making an effort for this list to be more of a recognition list than constantly ranking the top-level allocators each year.