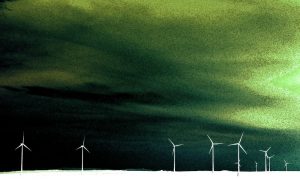 NZ SWF Backs Galileo Green Energy Platform
Posted on 02/05/2020
---
New Zealand-based Morrison & Co. is an alternative asset manager with A$ 17 billion of capital in consolidated assets under management. Morrison & Co. formed an investment platform called Galileo Green Energy LLC (GGE) to develop, build, and operate wind and solar photovoltaic power plants, as well as energy storage products in country markets such as Ireland, Italy, Spain, Germany, France, and the United Kingdom. The entity is being formed with initial capital commitments of €220 million. Galileo Green Energy is being headquartered in Zurich, Switzerland.
In addition, Galileo Green Energy inked a partnership deal with energy developer EMPower (Emerging Markets Power (NI) Limited) to jointly develop an approximate 300 megawatt portfolio of wind farm sites in Ireland. Dublin-based EMPower was established in 2015 to serve the growing renewable energy sector internationally.
Infratil Limited is a New Zealand-based infrastructure investment company established by Morrison in 1994 that is publicly listed. Infratil owns 40% of Galileo Green Energy. Other investors in Galileo Energy include New Zealand Superannuation Fund at 20%, and Commonwealth Superannuation Corporation at 20%. GGE management will also have the option, at certain project milestones, to acquire up to a 10% interest in each development project. Infratil's share of €88 million is expected to be invested over the next 2 to 3 years.