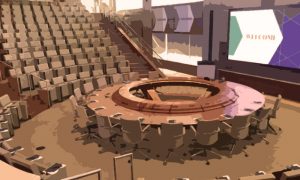 Former PIMCO CEO Douglas Hodge Gets 9 Months in Prison for College Admissions Scandal
Posted on 02/07/2020
---
Douglas Hodge, the former CEO of Pacific Investment Management Company (PIMCO), a bond fund manager, was sentenced to nine months in prison for his role in the sweeping college admissions cheating scandal. Douglas Hodge admitted paying $850,000 in bribes to get four of his seven kids admitted to elite colleges such as the University of Southern California (USC) and Georgetown University. Hodge pleaded guilty to two counts – money laundering conspiracy and conspiracy to commit mail and wire fraud and honest services mail and wire fraud.
Judge Nathaniel Groton labeled Hodge a "common thief". Groton imposed on Hodge the stiffest punishment of the 14 parents who have been sentenced thus far. "Desperate Housewives" star Felicity Huffman served her only a 2-week jail stint for paying a consultant to cheat on her daughter's SAT exam.
"Mr. Hodge, your conduct in this whole sordid affair is appalling and mind-boggling," Groton said. "There is no term in the English language that describes your conduct as well as the Yiddish term chutzpah."
Groton added, "You need to pay a significant and conspicuous price for unconscionable, egregious criminal conduct in order to deter you and others who can afford it from the blatant misuse of your good fortunes."
Groton denied Hodge's request to divide his sentence with home confinement in Laguna Beach, California. The judge also ordered Hodge to pay US$ 750,000 in fines and perform 500 hours of community service.
Assistant U.S. Attorney JustinD. O'Connell said, "Hodge couldn't even be bothered to pay his full bribe, passing off part of that bill to the American taxpayer."
Justin O'Connell revealed that in one year, Hodge had reported US$ 26 million in income and took a tax deduction of the US$ 200,000 bribe.
Hodge received his undergraduate degree from Dartmouth College (BA in Economics, 1979), and an MBA from Harvard Business School (1984). Hodge joined PIMCO in 1989.