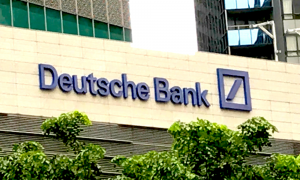 Capital Group Believes in Deutsche Bank Now
Posted on 02/08/2020
---
The Capital Group Cos. is a major fund manager based in Los Angeles, California. Earlier, the asset manager disclosed a 3.1% stake in Deutsche Bank AG. When the stake was revealed publicly, shares of Deutsche Bank got its biggest intraday gain since February 2016, raising as much as 13.6% in Frankfurt. Capital Group made its investment before the end of December 2019. Years ago, Capital Group owned a sizable stake in Deutsche Bank. The Qatari royal family remains the largest shareholder in Deutsche Bank, in a combined holding of at least 6.1%.
Deutsche Bank has been plagued by losses, lawsuits, and misconduct scandals. There was also the issue of the cancelled merger with rival bank Commerzbank AG. Germany's largest bank is scaling back years of expansion as a global investment bank to focus on lending to German and European companies. Deutsche Bank is also trying to retain its edge on fixed income trading.
"We are happy for any shareholders, especially those with the track record and credibility of Capital," Deutsche Bank said in a statement.