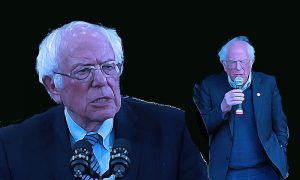 Senator Bernie Sanders Wins New Hampshire Democrat Primary
Posted on 02/12/2020
---
U.S. Democrat Presidential candidate Bernie Sanders won the New Hampshire Democrat primary edging out former U.S. Vice President Joe Biden, U.S. Senator Amy Klobuchar, U.S. Senator Elizabeth Warren, and former McKinsey consultant Peter (Pete) Buttigieg (also former Mayor of South Bend, Indiana). Bernie Sanders is also a U.S. Senator from Vermont.
Bernie Sanders came in first, while Pete Buttigieg finished second and Amy Klobuchar came in third.
The New Hampshire Democrat primary also led to two candidates dropping out: Andrew Yang and U.S. Senator Michael Bennet. Former Bain Capital executive Deval Patrick is expected to suspend his campaign, according to CBS News. Candidate and California hedge fund billionaire Tom Steyer denied dropping out. Steyer's campaign said his wife Kit Taylor exited from her role as CEO of Beneficial State Bank to take a more active role in her husband's campaign. In January 2020, the Mercury News of San Jose broke a story on how Beneficial State Bank has a long record of lawsuits against low-income borrowers in California and even charged auto loan borrowers interest rates as high as 27.99%.
Bernie Sanders also won the 2016 New Hampshire Democrat primary, although by a wider margin, against former U.S. Secretary of State Hillary Clinton.
---
Former Goldman Sachs CEO Lloyd Blankfein tweeted on Feb 11, 2020, "If Dems go on to nominate Sanders, the Russians will have to reconsider who to work for to best screw up the US. Sanders is just as polarizing as Trump AND he'll ruin our economy and doesn't care about our military. If I'm Russian, I go with Sanders this time around."