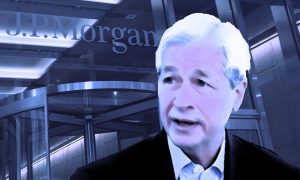 JPMorgan CEO Jamie Dimon Acknowledges Inequality but Cautions Millennials on Socialism
Posted on 02/20/2020
---
JP Morgan Chase's CEO Jamie Dimon is the face of American investment banking. He maintains a high-profile presence in the media with frequent television appearances. He has been CEO of JPMorgan Chase & Co since 2005 and Board Chairman since 2006 – spanning three U.S. presidents (Bush, Obama, and Trump). JP Morgan earned US$ 8.5 billion in profit in the fourth quarter of 2019. Revenue was US$ 29.1 billion. Dimon personally earned US$ 31.5 million in 2019. His salary is set by the Board. Retirement is not in the near future for Dimon if all goes according to plan. The last indication he gave was that he could retire in five years, when he is 68. He has pushed back the goalposts in the past, and he has suggested that he has no real desire to ever retire.
Dimon was the CEO at Bank One Corporation, which merged with JP Morgan. He had previously worked at Citigroup, Travelers, Commercial Credit Company, and American Express. He is on the Board of Trustees of New York University's School of Medicine. He attended Tufts University, and later Harvard University for his MBA.
Jamie Dimon rose to public prominence during the chaos of 2008. Dimon said the government pushed him to take a bailout to prevent the loss of confidence in other banks. Dimon is adamant that JP Morgan did not need or want to take the government's money, and aggressively paid it back as soon as possible. He became a target among professors and media personalities who argued that he shouldn't condemn socialism and accept a bailout at the same time. Dimon later said of the bailout: "I do wish it would have been possible to distinguish between the healthy and the unhealthy banks in a way that didn't' damage the success of the program – so as not to create a situation where the public was left with the impression that all the banks were bailed out."
Today, Dimon's market outlook is constructive. "The economy's doing fine," he says. This was a point of view shared among most participants in SWFI's quarterly survey for Q4 2019. There is apparently room for improvement: "On the corporate side, you have a reduction in confidence and CapEx." Global growth is "not terrible." Dimon's main worry has to do with government policies to suppress interest rates: "Do you know anyone that's actually bought a negative rate bond? The buyers are central banks, insurance companies that have to, or index mutual funds or passive funds. I would never buy a negative rate bond unless I was forced. In history, whenever you see something like that, it doesn't necessarily end well . . . Right now people think central banks around the world can do whatever they want. They can't." Still, he offers no timeline for when this might matter.
Inequality
Dimon thinks there is a larger problem with stagnant wages and inequality. "I think it's a huge problem," he said. "I think the wealthy have been getting wealthier." Dimon feels that people at the lower end of the spectrum have "particularly been left behind," saying, "We haven't done a good job growing our economy. That would've fixed a lot of that problem." Dimon has harsh words for state owned enterprises: "They have a bad allocation of capital. Most state owned enterprises don't do a particularly good job. You take a look around the world, and they become corrupt over time."
Dimon sees a shift in the way business is done, with a greater emphasis on the social good that can be achieved through market means. In an article published for the Davos World Economic Forum, he wrote: "Many businesses are rethinking their role in society. For example, our company JPMorgan Chase has made a US$ 200 million investment in the city of Detroit, where we've been in business for more than 85 years. Local firms, government, and communities are pragmatically working together to ensure that the city's comeback benefits as many residents as possible. Our investment is paying dividends as the city creates small businesses, good jobs and affordable housing. This is a win both for the people of Detroit and for our company."
In January 2020, Jamie Dimon told CNBC at Davos that "Socialist governments typically have done a poor job of allocating capital and wind up supporting politically popular projects that don't accomplish much." He added, "Once you do that, you will have an eroding society."
On January 22, 2020, Senator Bernie Sanders tweeted, "That's funny. Jamie Dimon seemed fine with corporate socialism when his bank got a $416 billion bailout from American taxpayers."
ESG
In an era of ESG, that is not enough to satisfy some critics in the media. Dimon, who is frequently in the news for his work at JP Morgan, has become a symbol of the system they rally against because he has often said that the government should not be controlling the markets or businesses. One typical imbroglio comes courtesy of Greenpeace. Greenpeace has been on the offensive against JPMorgan, calling it "the world's worst funder of fossil fuels and fossil fuel expansion." Greenpeace International Executive Director Jennifer Morgan singled out Dimon as personally responsible. "It's pretty clear from congressional testimony and other things that he doesn't understand the risk," Morgan said from Davos. Dimon and JP Morgan are being criticized, in this case, for investments in oil. Dimon insists that he is concerned about climate change and that energy companies are working to produce eco-friendly alternatives. One such example can be found at Exxon Mobil. Exxon's algae research is on track to lead to the production of 10,000 barrels of fuel a day by 2025.
With an employee count circling 200,000, JP Morgan can be a difficult business to manage. There are frequently stories about employees tarnishing the bank's image. One such example involves the six employees who are being sued by the government for manipulating the prices of precious metals. Gold and silver futures were affected, and prices were allegedly tipped to benefit JP Morgan. They will be prosecuted under RICO. Michael Nowak, who ran the precious metals desk, has been arrested for his leadership role in the affair. Others on his team have also been arrested. Dimon did not comment on this, but is perhaps preoccupied with nonpublic plans to relocate his headquarters to Texas at a future date according to some market commentators.