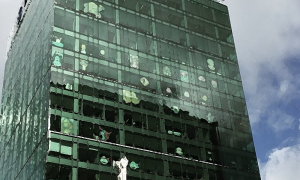 NZ Super Fund Generates 21.13% Return for CY 2019
Posted on 02/20/2020
---
The New Zealand Superannuation Fund (NZ Super Fund) generated a 21.13% return for the 2019 calendar year (unaudited, before NZ tax, after costs). The fund grew to NZ$ 47 billion in assets.
"We are really pleased with the calendar year result against a backdrop of strong market returns," says CEO Matt Whineray in a press release.
"It is a strong contribution to the future economic health of our country. At the same time, we know markets are volatile and this coming year presents a range of challenges for investors."
NZ Super plans to take less active risk in the short-term and expects lower returns in the near future. The fund sees that "interest rates remain low and asset prices are high, meaning there are fewer attractive investment opportunities available."
The fund expects to make more investments in real estate and infrastructure.