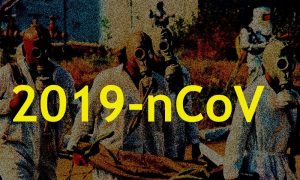 Government Confirms More than 550 Cases of Wuhan Coronavirus in South Korea
Posted on 02/23/2020
---
South Korea Prime Minister Chung Sye-kyun confirmed that there are more than 556 cases of the Wuhan coronavirus, also referred to as novel coronavirus (COVID-19), and that fourth deaths have been confirmed in the country. Many of the cases are tied to the city of Daegu.
The U.S. State Department warns of increased caution for travelers going to Japan or South Korea.
Global Supply Chain Disruptions
The deadly coronavirus has disrupted supply chains across the world, as many countries are heavily reliant on exports from China. The U.S. is a major importer of pharmaceuticals from China. The U.S. Food and Drug Administration (FDA) has suspended investigators from China. This will most likely impact medical supplies into the U.S. Many key ingredients in drugs, including antibiotics, blood pressure drugs, anti-depression medications, are made in China. The last penicillin plant in the United States shuttered in 2004. This plant was managed by Bristol-Myers Squibb and was located in East Syracuse, New York.
Over the past 30 years and part of globalization, mega pharmaceutical giants have been moving to Asia when it comes to manufacturing drugs to cut down on costs, labor regulations, and environmental costs. U.S. companies are far more regulated by the FDA compared to foreign operations. Recently, U.S. national security officials sounded off on a scenario in which China could close off the pharmaceutical supply chain. China is also a major exporter of vitamins.
There are currently zero approved treatment options for the Wuhan coronavirus. Gilead Sciences' Remdesivir, an experimental antitretroviral, is being tested as a potential treatment for the coronavirus.