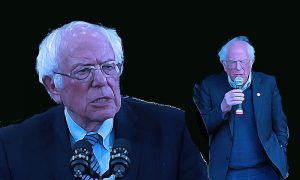 MOMENTUM: Socialist Bernie Sanders Takes Nevada, Stamping Out Senator Rivals
Posted on 02/23/2020
---
In a competitive Democrat presidential primary, U.S. Senator Bernie Sanders of Vermont won the Nevada caucuses, edging out his political party rivals. With 50% of the precincts reporting, Sanders commanded a far lead and outmaneuvered former U.S. Vice President Joseph (Joe) Biden and Peter (Pete) Buttigieg. U.S. Senators Elizabeth Warren and Amy Klobuchar took 3rd and 4th spots based on the 50% precinct reporting level.
Former Goldman Sachs alumnus Tom Steyer, who founded Farallon Capital Management, L.L.C., failed to attract votes and continues to fall in the various state races. The California hedge fund billionaire is focused on South Carolina.
Financial data and news mogul Michael "Mike" Bloomberg, another Democrat presidential candidate, did not compete on the Nevada ballot and is banking on "Super Tuesday". Bloomberg participated in his first presidential primary debate in Las Vegas. Bloomberg, who also served as New York mayor, chose to skip the first four state contests – Iowa, New Hampshire, Nevada, and South Carolina.
Comparing these results to the 2016 Democrat Nevada caucus, former Secretary of State Hillary Clinton beat Bernie Sanders, 52.6% to 47.3%.