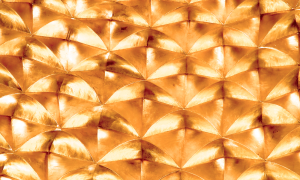 Ontario Teachers' Pension Plan Strikes Cash Flow Deal with New Gold
Posted on 02/26/2020
---
Ontario Teachers' Pension Plan signed a deal to buy a 46% free cash flow interest (Interim Interest) in the New Afton mine, located in Kamloops, British Columbia, with an option to convert the interest into a 46% joint venture interest in four years, or have their interest remain as a free cash flow interest at a reduced rate of 42.5%, for upfront cash proceeds of US$ 300 million payable upon closing of the transaction. The mine is run by New Gold Inc., a Canadian-focused intermediate gold mining company. If Ontario Teachers' does not exercise the JV Interest Option, Ontario Teachers' will continue to hold a free cash flow interest in New Afton, but at a reduced rate of 42.5%. The transaction is subject to approval under New Gold's credit facility and is expected to close on or about March 31, 2020.
The deal permits New Gold to reduce its net indebtedness, while allowing the company to retain full operating control over New Afton during development of the C-Zone as the mine transitions to expand its operating mine life.
New Gold will hold an overriding buyback option to re-purchase and cancel the Interim Interest during the JV Interest Option exercise period and a right of first offer for the life of the agreements.
Advisors
Scotiabank is acting as financial advisor to New Gold. Cassels Brock & Blackwell LLP and Lawson Lundell LLP are acting as legal counsel to New Gold. BMO Capital Markets is acting as financial advisor to Ontario Teachers'. Stikeman Elliott LLP is acting as legal counsel to Ontario Teachers'.
New Gold has a portfolio of two core producing assets, the Rainy River and New Afton Mines in Canada. New Gold also operates the Cerro San Pedro Mine in Mexico (which transitioned to residual leaching in 2016). In addition, New Gold owns 100 per cent of the Blackwater project located in Canada.
Keywords: Ontario Teachers Pension Plan.