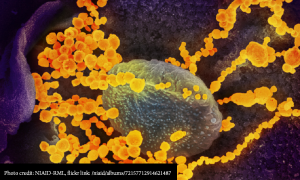 Investors Worry About Coronavirus Business Disruption, While ESG Takes a Back Seat
Posted on 02/26/2020
---
COVID-19, which had been called coronavirus for weeks, is tearing through the world, upending markets and displacing ESG as the world's top investment-related theme. News coming out is grimmer by the day, with markets having a tantrum on February 24, 2020 and the Dow ending the day down 1,031 points, -3.56%. The next day the Dow closed 879 points down. The U.S. Centers for Disease Control and Prevention (CDC) warned Americans on February 25, 2020 to be prepared for the coronavirus to spread within the U.S. population – saying it's a question of when, not if. The global death toll for coronavirus is now over 2,700. Not only are supply chains being disrupted in areas such as pharmaceuticals and raw materials from China, but business conferences are being canceled, putting pressure on the hospitality industry. For example, software company Workday canceled its annual sales kickoff event that was planned to have 3,000 people reign down on Orlando over coronavirus concerns. Airlines, cruise line stocks like Carnival Corporation, online travel bookers like Expedia Group and Booking Holdings Inc, are being impacted by the global viral outbreak.
This is thought to be a reaction to COVID-19. The virus has spread worldwide, from China to Japan, Singapore, Hong Kong, Iran, Italy, the U.S., and elsewhere. In the U.S., a travel alert was made for China and Japan, but there have already been 53 confirmed cases. South Korea is reporting 1,595 cases, with even more suspected. The Diamond Princess has become the world's most famous cruise ship, and it has now come to light that 23 passengers were allowed off without the follow up testing required to make sure they are safe.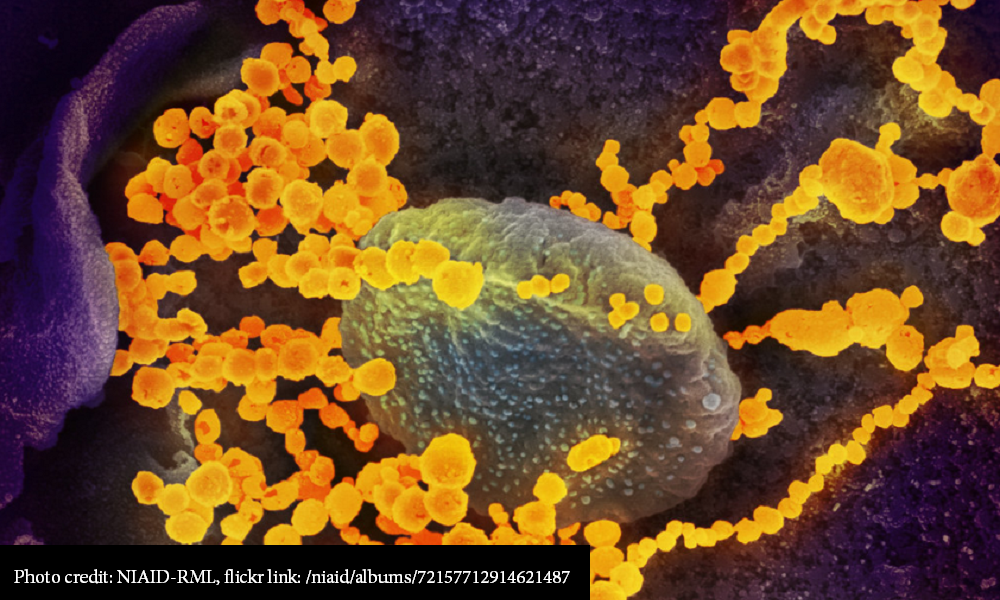 Singapore reports some good news, that only 89 in the country have been affected and no new cases were found for a two day period. However, business professionals in the country tell SWFI that they have been ordered to work from home for 4-6 weeks and they worry their business travel will be disrupted. Singapore is a global hub for traveling business professionals who service all of Asia and Australia. Movement of finished goods and materials has likewise come to a halt. Companies with supply lines from Asia are left holding the bag, and previously friendly groups are now at odds. The World Health Organization (WHO) tweeted: "Since the emergence of #COVID19 we have seen instances of public stigmatization among specific populations and the rise of harmful stereotypes."
Racial or ethnic stereotypes would run counter to the ESG mandates of many large funds. ESG ETFs have also been hit hard by the recent market downdraft. State Street's SPDR low carbon ETF is sinking, and its gender diversity ETF was doing even worse on the second day of declines. BlackRock's iShares ESG ETFs are seeing a similar fate. Without clear definitions, the web of ESG investment is a paradox. ESG-focused fund managers are commonly fans of Starbucks and Microsoft Corporation. They steer away from oil, coal, firearms, gaming, and tobacco. Driller Baker Hughes is an exception, and is popular in ESG funds. Facebook is generally avoided, even though technology is a preferred sector. Warren Buffet's US$ 707.8 billion Berkshire Hathaway is lightly owned.
A company to watch could be California's Gilead Sciences. The WHO sees potential in Gilead's treatment for COVID-19 which is called Remdesivir. Assistant Director General of the WHO Bruce Aylward said Remdesivir "may have efficacy."
Government Response
On February 26, 2020, U.S. President Trump, in a press conference affirmed the risk to the American people from the coronavirus "remains very low." He added, "We're ready to adapt and we're ready to do whatever we have to as the disease spreads, if it spreads." Trump appointed U.S. Vice President Mike Pence to head the task force of dealing with the global outbreak. The U.S. government is mulling new travel restrictions. The Foreign Ministry of Saudi Arabia suspended entry for pilgrims over coronavirus. The White House has request the Democrat party-led Congress for US$ 1.8 billion to fight coronavirus.