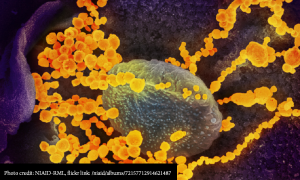 South Korea Confirms More than 5,000 Cases of Novel Coronavirus
Posted on 03/04/2020
---
South Korea's Ministry of Health and Welfare reported 516 new coronavirus cases, having its total amount to 5,328. Most of the cases are in Dae-gu (4,006) compated to Seoul at (99). The death toll in South Korea increased to 32. Japan's confirmed cases reached around 1,000.
In addition, China's National Health Commission raised the total number of coronavirus cases on the mainland to 80,270, an increase of 119 from the previous day. The official mainland China death count in regard to the virus is at 2,981.
U.S. Testing
The Centers for Disease Control and Prevention (CDC) issued new guidance allowing anyone to be able to be tested for COVID-19 with no restrictions, upon request by the patient's doctor. U.S. Vice President Mike Pence leads the White House Coronavirus Task Force to deal with the coronavirus outbreak in the United States. Pence has been pushing to get testing capacity for the virus. Pence revealed to the media that millions of tests could be available by the end of the week.
"We're issuing new guidance, effective immediately, from the CDC that will make it clear that any clinician on health authority can administer the test," Vice President Pence informed reporters at the White House on March 3, 2020.
Germany
The Robert Koch Institute is a German federal government agency and research institute responsible for disease control and prevention. The institute confirmed that coronavirus cases in Germany increased to 240 on March 4, 2020, up from 196 on afternoon of March 3, 2020.
Iran
The Islamic Republic News Agency of Iran reported 388 coronavirus cases, including one involving Iran Vice President Masoumeh Ebtekar and certain members of Iran's parliament (around 8% of the parliament). Iran also released 54,000 prisoners to combat the spread.