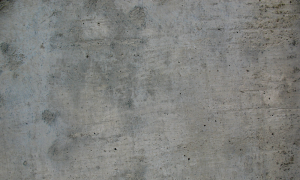 All Eyes on Via Rail Future
Posted on 03/07/2020
---
Government-owned Via Rail Canada has been a strong revenue generator for its home country. It has assets of C$ 1.5 billion. Via Rail has reported that in third quarter of 2019 ridership was up 6.9% and passenger revenues were up 1.1% year over year. Via Rail has now increased ridership for 15 consecutive quarters and revenue for 22 consecutive quarters. CEO Cynthia Garneau says Via Rail is a "better transportation solution for all Canadians." Despite this, Via Rail is issuing temporary layoff notices and suspending hundreds of trains that could transport over 100,000 passengers. Prime Minister Justin Trudeau calls the situation "unacceptable," but has said that he will seek a peaceful resolution.
The problem is that railways are being blockaded by Canadian protestors who are against a possible natural gas pipeline in B.C. However, most of the blockades are in Eastern Canada. Analysts say they could cost the country 0.3% of its economic output in the month of February, with compounding effects for each month it continues. Supply chains have been disrupted and perishable goods have gone bad awaiting shipment. Manufacturing workers are the next to be laid off. Canadian government officials are hoping to avoid a prolonged protest, such as the one involving the Dakota Access Pipeline in the U.S. Garneau says she is working to "mitigate the impact on our employees and our passengers."
Billionaire Bill Gates isn't concerned. His foundation is a major shareholder in C$ 90 billion Canadian National Railway Co. The Bill and Melinda Gates Foundation has C$ 1.6 billion of its shares. Via Rail runs on Canadian National tracks, but Canadian National is shrugging the protests off. Ghislain Houle, CFO at Canadian National, is not planning to revise his profit guidance for the year. Canadian National is mainly moving freight from the west to the east, bound for Chicago. Houle disregarded the protests: "At this point we're not panicking." Canadian National is the only enterprise not to be concerned. The Canadian Federation of Independent Business (CFIB) joined numerous people and organizations to denounce the protests. CFIB sent an open letter to Trudeau warning, "Canada's reputation as a dependable place to do business is at stake." Saskatchewan Premier Scott Moe went on the offensive against Trudeau, saying he "spoke in the House of Commons, but offered no course of action to protect the economic interests of our nation."
According to Via Rail, as of February 28, 2020, 940 trains were cancelled because of the blockades.
Keywords: Cascade Investment.