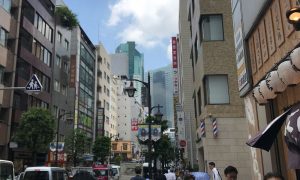 Norway SWF Acquires Part of Otemachi Park Building
Posted on 03/05/2020
---
Norges Bank Investment Management (NBIM), which oversees Norway Government Pension Fund Global, has signed an agreement to acquire a 39.9% interest in a part of the Otemachi Park Building, an office complex located in Tokyo. The agreement was signed on March 5, 2020, with completion expected on March 24, 2020.
According to the press release, "Mitsubishi Estate currently owns 100% of the building and intends to separate the ownership into two strata titles of 41.8% and 58.2% respectively. Mitsubishi Estate will retain full ownership of the former, while selling part of the latter. Norges Bank Investment Management will pay 79.7 billion JPY for a 39.9% interest in the strata-title for sale, valuing it at 199.7 billion JPY. Norges Bank Investment Management plans to finance 12.6% of the acquisition with a bank loan.
Two Mitsubishi Estate affiliated companies, Nippon Open Ended Real Estate Investment Corporation and Japan Real Estate Investment Corporation, will each acquire 5% of the same strata-title. Mitsubishi Estate will retain the remaining 50.1% share of the strata-title.
Mitsubishi Estate will perform the asset and property management of the property on behalf of the joint venture.
The property is located in Otemachi, in the Marunouchi office submarket in Tokyo. In total, it comprises 72,744 square meters of office space, 1,544 square meters of retail space and 14,140 square meters of serviced apartments."