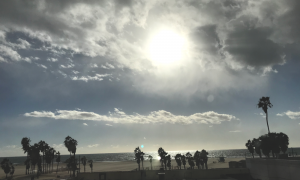 Hunt Companies and Amber Infrastructure Acquire Majority Stake in City Light & Power
Posted on 03/08/2020
---
Disclosed on March 5, 2020, El Paso, Texas-based Hunt Companies, Inc., together with Hunt's majority-owned affiliate, London-based Amber Infrastructure, acquired a majority interest in City Light & Power, Inc. (CLP). CLP is an electrical contractor and owner of utility systems specializing in the provision of services to the U.S. military under utility privatization contracts. CLP currently owns nine utility systems and operates two municipal public-private partnership contracts for the cities of Long Beach and Lakewood, California.
Hunt and Amber Infrastructure have acquired their interest in CLP from existing shareholders and the management team. The existing management team will continue to own a minority interest in CLP. Hunt and Amber Infrastructure have funded the investment from their combined cash reserves.
On June 2, 2015, Hunt Companies purchased a 50% ownership interest in Amber Infrastructure Group Holdings Limited.
Founded in 1947, Hunt Companies is a diversified, family-owned holding company that invests in operating businesses, real estate assets and infrastructure assets. CLP is the successor company of Simmons Electrical Corporation, which was incorporated in 1977 and claims to have performed over US$ 250 million in electrical engineering and construction projects throughout the western United States.