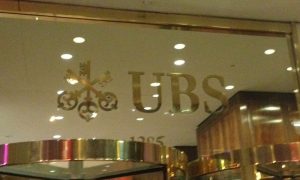 Outgoing UBS CEO Sergio Ermotti to Become Chairman of Swiss Re
Posted on 03/08/2020
---
Ending months of speculation that the outgoing CEO of UBS Group AG Sergio Ermotti would replace UBS chairman Axel Weber, Ermotti was chosen to become Chairman of Swiss Re in 2021.
Swiss Re will nominate Sergio Ermotti for election as a non-executive member of the board in April 2020 and have him succeed Walter B. Kielholz in 2021, according to a statement by Swiss Re. Walter B. Kielholz held the chairman role since 2009 and first became a board member of the Swiss reinsurance company in 1998.
In early 2020, it was announced that Ermotti would be replaced by ING Groep CEO Ralph Hamers in November 2021.