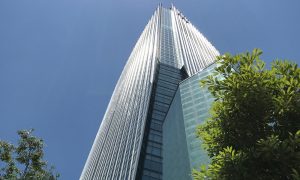 Japan's GPIF Discloses Revised Stewardship Principles and Proxy Measures
Posted on 03/10/2020
---
Japan's Government Pension Investment Fund (GPIF) revised its stewardship principles and proxy voting principles. GPIF mandates its external fund managers to comply with its stewardship principles. If a fund manager does not comply with the principles due to the characteristics of the assets in which it invests and/or its investment style, it is required to explain the rationale for its non-compliance to GPIF. GPIF has enhanced efforts to monitor the stewardship activities of its asset managers.
GPIF encourages its asset managers to adopt Japan's Stewardship Code. Part of this includes making asset managers explain their remuneration and incentive systems for their executives and employees are aligned with the interests of GPIF.
According to the revised guidance document, "In accordance with the GPIF's Stewardship Principles, GPIF's external asset managers (" asset managers") should exercise any and all voting rights in a manner consistent with their ongoing corporate engagements and other stewardship activities."
Proxy Advisors
GPIF also lays out that if asset managers rely on a proxy voting advisory service to exercise voting rights, that they should not automatically follow the proxy advisor's recommendations.
Keywords: Government Pension Investment Fund Japan.