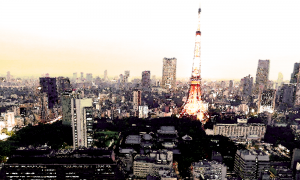 CPPIB and Montagu Get a Piece of Galileo Global Education as Providence Equity Partners Exits
Posted on 03/10/2020
---
Paris-based Galileo Global Education is an international provider of higher education with a focus on Europe. Private equity buyout firm Providence Equity Partners has been a majority shareholder of Galileo Global Education since 2011. Providence Equity Partners hired Goldman Sachs and Rothschild to run the sales process in early February 2020.
An investor group comprised of Canada Pension Plan Investment Board (CPP Investments), through its wholly-owned subsidiary, CPP Investment Board Europe S.à r.l., and European private equity firm Montagu, alongside existing shareholders Téthys Invest and Bpifrance, entered into exclusive negotiations to acquire Galileo Global Education from Providence Equity Partners. The deal value is estimated at €2.5 billion.
On completion of the transaction, CPP Investments and Téthys Invest, in an equal partnership, are each expected to hold ownership positions of approximately 40% in Galileo Global Education. The transaction is expected to close in the second quarter of 2020, subject to regulatory and customary approvals.
Téthys Invest is the investment holding of the Bettencourt-Meyers family, dedicated to direct long-term investments in entrepreneurial projects, in particular in the healthcare and education fields. Earlier, Téthys Invest acquired a 20% stake in Galileo Global Education and then Bpifrance invested in the company in June 2018. In May 2016, CDC International Capital and Mubadala Investment Company purchased a minority stake in Galileo Global Education.
Keywords: Tethys Invest.