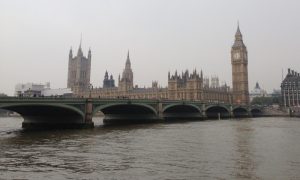 UK Plans to Spend £640 Billion on Infrastructure Development via 5-Year Plan
Posted on 03/11/2020
---
U.K. Chancellor of the Exchequer Rishi Sunak set out a 5-year plan to spend £640 billion on infrastructure. The money would flow into developments in roads, railways, power networks, schools, hospital, and telecommunications. The role of private investments would be geared toward digital and energy infrastructure.
The U.K. government also revealed plans to invest £12 billion in building affordable housing.
Coronavirus
Rishi Sunak revealed a £30 billion package to stimulate the economy from the negative impact of the Wuhan coronavirus (COVID-19).