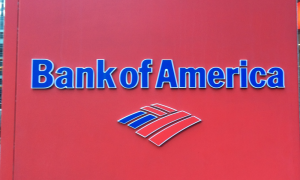 Major US Banks Decide to Halt Stock Buybacks over Coronavirus Pandemic Impact
Posted on 03/16/2020
---
Founded in 2000, the Financial Services Forum is a U.S. non-partisan financial services and economic policy organization based in Washington, D.C. The powerful trade group disclosed that
its eight members decided to temporarily suspend share buybacks for the remaining period of the first quarter and the second quarter of 2020.
According to the press release, "The COVID-19 pandemic is an unprecedented challenge for the world and the global economy and the largest U.S. banks have an unquestioned ability and commitment to supporting our customers, clients and the nation.
The decision on buybacks is consistent with our collective objective to use our significant capital and liquidity to provide maximum support to individuals, small businesses, and the broader economy through lending and other important services. The decision is consistent with actions by the Federal Reserve, the administration, and the Congress.
Financial Services Forum member institutions are Bank of America, Bank of New York Mellon, Citigroup, Goldman Sachs, JP Morgan Chase, Morgan Stanley, State Street, and Wells Fargo.
Each member institution retains the ability to reinstate its buyback program as soon as circumstances warrant. The Forum members have apprised the Board of Governors of the Federal Reserve System of their decision."