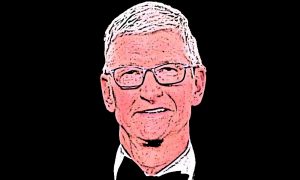 France Fines Apple $1.2 Billion over Anti-Competitive Acts
Posted on 03/16/2020
---
France's Competition Authority (Autorité de la Concurrence) fined Apple €1.1 billion (US$ 1.2 billion) for anti-competitive acts. The French regulator fined Apple for inking deals to keep prices high for its iPads and other products such as the Apple Mac computers. The deals did not include iPhones.
Commenting on the fine, Isabelle de Silva, head of Autorité de la Concurrence, said, "Apple and its two wholesalers agreed to not compete against each other and prevent resellers from promoting competition between each other, thus sterilising the wholesale market for Apple products."
Tech Data and Ingram Micro, two French Apple wholesalers, were also fined a total of €139 million. France's Competition Authority said Apple and the re-sellers agreed not to compete.
Apple plans to appeal the decision by the French regulator.
Keywords: Apple Inc.