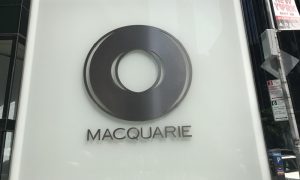 Kuwait Sovereign Fund Sells Out of Viesgo, Macquarie Scoops Up
Posted on 03/22/2020
---
Macquarie Infrastructure and Real Assets (MIRA) is owned by Macquarie Group Limited. Revealed on March 18, 2020, Macquarie signed a deal to acquire the 40% of Viesgo Infraestructuras Energéticas S.L.(Viesgo) it doesn't already own in a transaction valuing the Spanish electricity distributor at approximately €3 billion. Macquarie already owns 60% of Viesgo. Macquarie acquired the Viesgo stake from its investment partner Wren House, the infrastructure sovereign wealth enterprise (SWE) of the Kuwait Investment Authority (KIA). Ontario Teachers' Pension Plan was in line to make an offer for the stake, but Macquarie utilized its pre-emption right to buy the stake. KIA generated more than a 30% internal rate of return on its Viesgo investment.
In June 2019, Macquarie European Infrastructure Fund 6 closes at hard cap of €6 billion.
E.ON Spain
Macquarie, through its fund Macquarie European Infrastructure Fund 4, and the KIA acquired E.ON Spain (renamed to Viesgo) in 2015. On June 28, 2018, Macquarie and KIA sold some unregulated Viesgo assets (low emissions assets and retail business) to Repsol SA for €750 million. Repsol bought the majority of Viesgo's unregulated assets including Viesgo Supply, which has electricity and gas contracts with 750,000 households and businesses, as well as 700 MW of conventional generation hydro power (both pumping storage and run-of-river); and two Combined Cycle Gas Turbine (CCGT) plants with a total installed capacity of 1650 MW.
Keywords: Ontario Teachers Pension Plan.