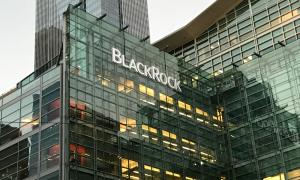 BlackRock Steps Up and Donates 0.03 Percent of Assets to Provide Coronavirus Relief
Posted on 03/24/2020
---
The world's largest asset manager is New York-based BlackRock. BlackRock, which has US$ 163,872,000,000 in company assets as of September 30, 2019, is generously committing US$ 50 million, or 0.03% of its asset worth to fund coronavirus relief efforts such as food banks.
"Recognizing that the immediate needs of communities will be different than those that will emerge in the months ahead, we will phase our funding to first support frontline responders locally, regionally, and globally," a company statement read.
In 2017, BlackRock CEO Larry Fink made US$ 27.95 million, which includes a US$ 10 million cash bonus and stock compensation of US$ 17.05 milllion, according to a regulatory filing.