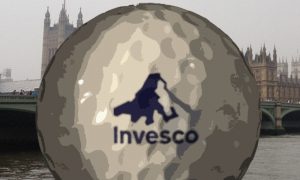 Invesco Mortgage Capital REIT Unable to Meet Margin Calls
Posted on 03/24/2020
---
Invesco Mortgage Capital Inc. disclosed that in recent weeks, due to the turmoil in the financial markets resulting from the global pandemic of the Wuhan coronavirus (COVID-19), the firm and its subsidiaries have received an unusually high number of margin calls from financing counterparties. Invesco Mortgage Capital is a real estate investment trust that primarily focuses on investing in, financing and managing residential, and commercial mortgage-backed securities and mortgage loans. Invesco Mortgage Capital is externally managed and advised by Invesco Advisers, Inc., a registered investment advisor and an indirect, wholly-owned subsidiary of Invesco Ltd.
Invesco Mortgage Capital investments include non-Agency RMBS backed by collateral pools of mortgage loans known as "Alt-A mortgage loans," or "subprime mortgage loans."
Major investors in the REIT include BlackRock, Vanguard Group, State Street Corporation, UBS Group AG, Invesco Ltd., Renaissance Technologies LLC, and Nuveen Asset Management (TIAA-CREF). Large direct public funds in the REIT include Norway Government Pension Fund Global, PSP Investments, and Healthcare of Ontario Pension Plan (HOOPP).
Through Friday, March 20, 2020, Invesco Mortgage Capital had timely met all margin calls received. However, on Monday afternoon, March 23, 2020, Invesco Mortgage Capital notified its financing counterparties that it was not in a position to fund the margin calls that it received on March 23, 2020, and that Invesco Mortgage Capital did not expect to be in a position to fund the anticipated volume of future margin calls under its financing arrangements in the near term as a result of market disruptions created by the COVID-19 pandemic.
Invesco Mortgage Capital further announced that it is engaged in discussions with its financing counterparties with regard to entering into forbearance agreements pursuant to which each counterparty would agree to forbear from exercising its rights and remedies with respect to an event of default under the applicable financing arrangement for an agreed-upon period. Invesco Mortgage Capital cannot predict whether its financing counterparties will enter into a forbearance agreement, the timing of any such agreement, or the terms thereof.
Invesco Mortgage Capital has engaged Alston & Bird LLP as legal counsel and FTI LLC as financial advisor in connection with its financings and related matters.