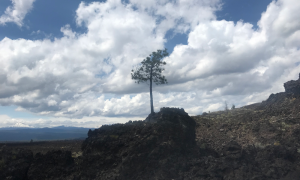 Consultant Rex Kim Named CIO for Oregon Public Funds
Posted on 03/24/2020
---
Rex Kim is a senior consultant for Multnomah Group and a member of Multnomah Group's Investment Committee and works with clients advising them on investment menu construction, investment manager selection, fiduciary governance, and vendor management. Rex serves on the Oregon Investment Council, which invests all State of Oregon funds, including the Oregon Public Employees Retirement Fund.
Rex Kim was named Chief Investment Officer for the State of Oregon, which oversees the state's public pension fund, common school fund and local governments' short term fund. Kim will start his CIO role in early April 2020. Kim replaces John Skjervem.
"Rex is everything we are looking for in a CIO: smart, thoughtful, calm, and an industry leader," Oregon State Treasurer Tobias Read said in a news release. "His background as an Oregon Investment Council member provides him a unique experience and familiarity with our team and our investment beliefs, and he'll bring welcome continuity to our investment approach. I'm thrilled that he's taking on this important role."
Keywords: Oregon Investment Council, Oregon Public Employees Retirement System.