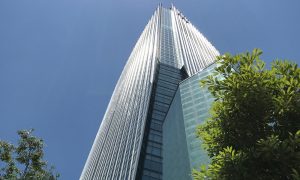 Japan GPIF Allows its External Fund Managers to Invest in KfW Green Bonds
Posted on 03/25/2020
---
As Japan Government Pension Investment Fund (GPIF) seeks more foreign bonds instead of Japanese government bonds, the pension giant wants to help grow the budding green bond market. GPIF and KfW (Kreditanstalt für Wiederaufbau) have recently formed a partnership to promote and develop sustainable capital markets through a focus on green bonds, as well as the incorporation of ESG assessments in fixed income investments. KfW is a major issue of green bonds globally and GPIF is permitting its fund managers to invest in such instruments.
In a press release comment by Hiro Mizuno, Executive MD and CIO of GPIF, "This is our first partnership with a government finance agency. We would like to leverage the success with multinational development banks in green, social and sustainability bonds partnerships in hopes to expand this to other platforms. GPIF requires all asset managers to integrate ESG into their investment analysis and decision-making. We regard purchase of Green, Social and Sustainability Bonds as one of the direct methods of ESG integration in the fixed income investment. KfW has played a key role in making the green bonds more mainstream and more attractive as one of the largest issuers globally. GPIF values KfW's expertise as an issuer and also as a green bond investor."
Keywords: Kreditanstalt für Wiederaufbau (KfW Bankengruppe).