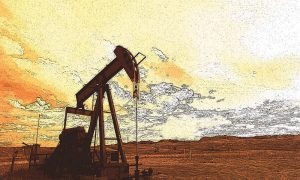 Amid Oil Price Fall, Norway Sovereign Wealth Fund Pounces on Royal Dutch Shell
Posted on 03/26/2020
---
Royal Dutch Shell plc has not cut its dividend since 1945 and the company's share price has fallen due to the oil price collapse. As the company's share price has fallen, the dividend yield has been looking attractive for income investors. The oil giant plans to lower spending by US$ 5 billion and suspended its US$ 25 billion share buyback plan, due to weather the recent fall in oil prices caused by an economic price war between Russia and Saudi Arabia and greatly exacerbated by the economic impact of the Wuhan coronavirus pandemic.
At March 1, 2020, Norges Bank Investment Management (NBIM) held 93,320,000 in "B" shares, or 2.51% in Royal Dutch Shell plc. The oil giant has two classes of share listed on the London stock exchange. Shell "A" shares are subject to Dutch withholding tax on any dividend payments, while "B" shares are not subject to any withholding tax. NBIM also at one point owned 45,618,000, or 1.11%, or Royal Dutch Shell "A" shares. SWFI was not able to confirm if NBIM still owned the A shares.
NBIM is the manager of Norway Government Pension Fund Global. Despite 2017, 2018, and 2019 moves for the Norwegian sovereign investor to ditch oil and gas stocks, the loose restriction applied to smaller oil and gas companies and more pure-play fossil fuel companies. The initial oil stock divestment plan was diluted that protected the world's oil majors.
On March 25, 2020, NBIM reported ownership of 185,839,103, or 5.002%, of Royal Dutch Shell – B shares. With a US$ 33.04 share price close on March 25, 2020, the amount of NBIM's holding in B shares totals US$ 6,140,123,963. Assuming NBIM held 93,320,000 B shares as of March 1, 2020, the wealth fund probably then acquired 92,519,103 shares at an estimated price of US$ 33. SWFI can estimate that NBIM took a US$ 3 ,053,130,399 additional investment into Royal Dutch Shell B shares.