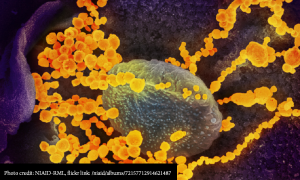 RDIF and ChemRar Group Form Venture to Produce Antiviral Drug Favipiravir
Posted on 03/27/2020
---
The Supervisory Board of the Russian Direct Investment Fund (RDIF) approved the creation of a Joint Venture with Russia-based ChemRar Group aimed at the production of Favipiravir and other related antiviral medicines. Chinese doctors saw promise in Favipiravir, also known as T-705, Avigan, or favilavir is an antiviral drug being developed by Toyama Chemical of Japan with activity against many RNA viruses. Favipiravir was approved for marketing in 2014.
On March 17, 2020, Zhang Xinmin, head of China's National Center for Biotechnology Development, informed the media of Favipiravir's effectiveness against coronavirus, as proved by clinical studies held in Wuhan and Shenzhen.
According to an RDIF press release, "Patients treated with Favipiravir tested negative for coronavirus in four days, whereas for those not receiving the drug it took 11 days to do so. Zhang updated reporters that in 91% of the treated group the conditions of their lungs improved, compared with 62% of those in the control group."
RDIF and ChemRar, in their partnership, plan to have sales of Favipiravir, which will start in Russia in April 2020. ChemRar is a Russian pharmaceutical research company.