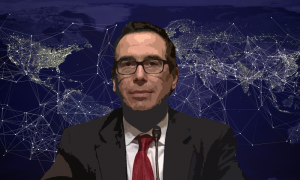 By the CARES Act, U.S. Exchange Stabilization Fund Gets Big
Posted on 03/27/2020
---
U.S. President Donald Trump just signed the Coronavirus Aid, Relief, and Economic Security (CARES) Act. Title IV of the law is called the Economic Stabilization and Assistance to Severely Distressed Sectors of the United States Economy. Title IV authorizes the U.S. Treasury to make loans directly to businesses impacted by the coronavirus.
The CARES ACT provides US$ 500 billion to the U.S. Exchange Stabilization Fund. The US$ 500 billion is to provide loans, loan guarantees, and other investments, distributed as follows:
1.) Direct lending, including:
a.$25 billion for passenger air carriers, eligible businesses that are certified under part 145 of title 15, Code of Federal Regulations, and approved to perform inspection, repair, replace, or overhaul services, and ticket agents;
b.$4 billion for cargo air carriers; and
c.$17 billion for businesses important to maintaining national security.
2.) $454 billion, as well as any amounts available but not used for direct lending, for loans, loan guarantees, and investments in support of the Federal Reserve's lending facilities to eligible businesses, states, and municipalities. Federal Reserve 13(3) lending is a critical tool that can be used in times of crisis to help mitigate extraordinary pressure in financial markets that would otherwise have severe adverse consequences for households, businesses, and the U.S. economy.
Keywords: Federal Reserve System.