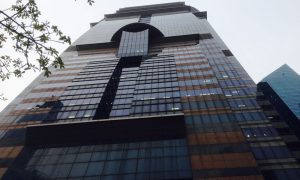 GIC Appoints Glenn Hutchins, Silver Lake Co-Founder and Class-B Director of NY Fed to International Advisory Board
Posted on 04/01/2020
---
Taking effect April 1, 2020, Singapore's GIC Private Limited appointed two new people to its International Advisory Board. Danny Tan, who is based in Singapore and is Asia-Pacific head of investment funds International law firm Ashurst, was named to the advisory board. The other name is Glenn Hutchins, Chairman of North Island (his family office) and co-founder of Silver Lake Partners. Hutchins will be an advisor to the Investment Strategies Committee and a member of the Investment Board.
GIC is an investor in Silver Lake funds.
Hutchins is a director of AT&T and of Virtu Financial; co-chairman of the Brookings Institution and CARE; on the Executive Committee of the Boston Celtics Basketball Team and and the Obama Foundation; and a board member of the New York Presbyterian Hospital and the Center for American Progress. Hutchins is also a a Class B director of the Federal Reserve Bank of New York.
Keywords: Federal Reserve System.