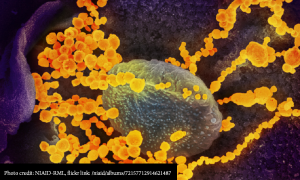 3M Defies U.S. Government on Prioritizing Masks for Americans
Posted on 04/03/2020
---
The 3M Company is a U.S. multinational conglomerate corporation facing widespread criticism from all sides of the political and social spectrums. 3M is a major provider of N95 respirator masks and is facing intense criticism along the lines of allegedly permitting and even encourages profiteering during the novel coronavirus (COVID-19) pandemic. 3M, like many other large U.S. companies have been offshoring operations to take advantage of cheaper labor for decades. However, when global supply chains freeze up, it puts companies like 3M in a vulnerable position. Before the viral outbreak that originated in Wuhan, China manufactured half of the globe's masks.
Billionaire Mark Cuban, a popular business commentator, in an Axios virtual event on April 3, 2020 said, "It's great that they're doubling their production to 2 billion masks a year, but when you look at what they're doing here in the U.S. — the country they're based in, the country they were founded in — according to their own numbers, they produce 110 million masks a month globally, 35 million masks a month domestically."
In February, Mark Cuban accused 3M's use of distributors to sell their respirators and the lack of accountability on pricing was "wrong" and "criminal".
Government Complaints
On March 30, 2020, Florida's Director of Emergency Management Jared Moskowitz tweeted "Hi @3M. I'm your new Troll. I'm the Director of Emergency Management for the State of Florida @FLSERT. Please send us N95 masks directly to our hospitals, first responders and the state. How many brokers and distributors do we have to negotiate with only to find empty warehouses?"
New York Governor Andrew M. Cuomo compared the current market for N95 masks and other gear to a bidding war on eBay. Foreign countries were outbidding some U.S. buyers on these critical protective supplies for healthcare workers. In May 2017, Governor Cuomo announced the expansion of the 3M plant in Tonawanda, the world's largest sponge-making facility. 3M got US$ 1,000,000 in Excelsior Tax Credits from Empire State Development for the deal to retain 308 jobs and aim to create 39 new jobs.
After patiently waiting and while record numbers of people across the U.S. die from the novel coronavirus, U.S. President Donald Trump used the Defense Production Act against 3M over N95 masks. Before this act, 3M had resisted demands from the White House to send 10 million N95 masks being made in Singapore that were for Asian countries to be instead redirected to the United States. 3M was pushing back on export restrictions, wanting to sell its products overseas, while not prioritizing its home country, according to various sources. 3M's excuse is that restrictions of global supplies could cause retaliatory action from other countries. 3M says they are net importing respirators into the U.S. On April 2, 2020, President Trump tweeted, "We hit 3M hard today after seeing what they were doing with their Masks. "P Act" all the way. Big surprise to many in government as to what they were doing – will have a big price to pay!"
Trump directed acting Homeland Security Secretary Chad Wolf to "use any and all authority available under the Act to acquire, from any appropriate subsidiary or affiliate of 3M Company, the number of N-95 respirators that the Administrator determines to be appropriate."
The U.S. government is trying to get U.S. companies to divert their resources to fight the pandemic in the United States. Many public corporations with operations abroad are looking at the long-term view and are cautious to anger other countries. On April 3, 2020, the U.S. government seized 200,000 3M masks in Thailand that were headed for healthcare workers and emergency staff in Berlin. 3M makes some of the N95 masks in China. The White House ordered 3M to halt exports of N95 respirators to Canada and elsewhere. 3M said they would would comply with the DPA export ban. Canada currently does not manufacture N95 masks. Canada Prime Minister Justin Trudeau warned that it would be a "mistake" for the U.S. to limit exports of medical supplies to Canada during the pandemic.
Shareholders
Norway Government Pension Fund Global is the largest sovereign wealth fund shareholder in 3M with 4,975,366 shares as of December 31, 2019. Vanguard, State Street Corporation, BlackRock, Massachusetts Financial Services Co., and State Farm Mutual Automobile Insurance Co. are the largest institutional shareholders of 3M at December 31, 2019.