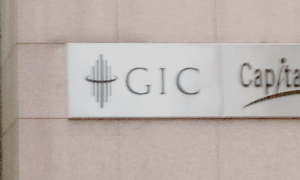 Dexus and GIC Form JV to Run Rialto Towers in Melbourne
Posted on 04/06/2020
---
On April 6, 2020, real estate company Dexus formed a new joint venture with Singapore's GIC Private Limited. GIC will hold a 90% share in the JV, while Dexus will hold the other 10%. The deal included exchanging contracts to acquire a 50% interest in Rialto Towers, 525 Collins Street, Melbourne, for A$ 644 million. The quoted price is reflecting the net acquisition price for the 50% interest in Rialto Towers (of which GIC will hold a 90% share and Dexus a 10% share) and excludes acquisition costs, incentives, and other costs.
Rialto Towers is a 55-storey building, and is one of the largest office buildings located in Melbourne's Central Business District.
The seller of the 50% stake in the tower is St. Martins Property, a subsidiary that rolls up to the Kuwait Investment Authority (KIA). The building was built by the Grollo family in Australia.
Dexus CEO, Darren Steinberg said in a press release, "We are pleased to continue to grow our relationship with GIC, enabling them to extend their investments into the Australian office market. In the current environment, we are focused on business continuity, and pleasingly were able to close this off-market transaction within our targeted timeframes."
This transaction follows the settlement of GIC's additional investment in the Dexus Australian Logistics Trust, announced to the Australian Securities Exchange on April 1, 2020, and further strengthens Dexus's growing relationship with GIC.