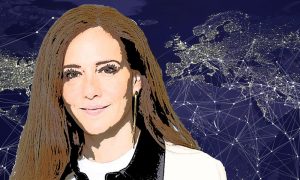 Bettina Ducat Named Deputy CEO of Primonial Group
Posted on 04/09/2020
---
Groupe Primonial SAS (Primonial Group) named Bettina Ducat as Deputy Chief Executive Officer in charge of Asset Management and Managing Director of La Financière de l'Echiquier (LFDE). Bettina Ducat is keen on expanding LFDE's brand internationally. Ducat will assume her role on July 1, 2020 and report to Stéphane Vidal, Chairman of the Board of Directors of LFDE and President of the Primonial Group.
In addition, Ducat plans to work with Olivier de Berranger, Deputy Managing Director and Chief Investment Officer of LFDE, and Bertrand Merveille, Deputy Managing Director in charge of retail business development.
Ducat is coming from AXA Investment Managers (part of AXA SA), where she was appointed global head of distribution in January 2019. Ducat joined AXA IM in 2006.
Primonial Group acquired LFDE in March 2019.